Best-selling author and actress Luana Ribeira offers coaching services for aspiring entrepreneurs and actors alike at Actor's Bootcamp.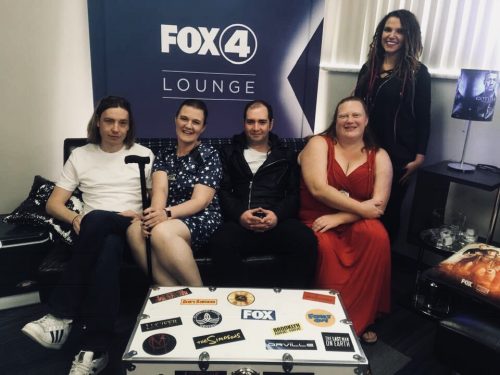 Leeds, United Kingdom - November 15, 2018 /MarketersMedia/ —
Leeds, UK – Luana Ribeira, best-selling author, actress, and successful entrepreneur, is pleased to announce Actor's Bootcamp, all-around coaching services for aspiring entrepreneurs and actors. The Bootcamp's goal is to help aspiring actors understand the nuances of not only acting but also the mindset and business acumen needed to make it in the world of acting.
Four of Ribeira's Bootcamp attendees and actors - Ebony Rae, Katie J Redstar, Sebastian Roberts, and Laurence Jay Campling – are on their way to Los Angeles, California, having completed the first portion of their training in Leeds, England. In LA, as the Actor's Bootcamp continues, the actors will be able to further their careers and make new contacts as they attend workshops and meetings with industry professionals.
Under the guidance of Ribeira, each of the actors is scheduled to meet with casting director, Pamela Shae, as well as acting agent, Keely Kat Wells. In addition, they will continue their training at the Lee Strasberg Theatre & Film Institute and attend workshops with actors Jamie Wollrab and Christopher Torreto and empowerment coach, Lily Lucia. On the way to Hollywood, Ribeira's actors appeared on the on the Mike & Ming Show and on Fox TV for interviews to discuss their upcoming projects.
Luana Ribeira began coaching actors in 2015 as a savvy businesswoman bent on leveraging her passion to help others in the industry. As a best-selling author and actress, Ribeira hopes to use her own story to inspire and guide others to achieve their dreams. Today, with Actor's Bootcamp, she has expanded her coaching business to not only teach the craft of acting but to also coach aspiring authors and entrepreneurs the mindset and business insight needed to find their own niche and become successful in the industry. In Ribeira's recent appearance on Fox TV, she explained the premise behind the Actor's Bootcamp. In addition, Forbes Woman recently named her "One of the 21 Female Entrepreneurs to Watch in 2018."
"The Hollywood-bound actors are a diverse bunch, and their aim is to prove you don't need to fit the perceived 'actor-mold' in order to succeed as an actor in today's world. They will be a part of a new talk show, Warriors Unleashed, which will be available on YouTube. In addition, the Bootcamp actors will be discussing the challenges they have overcome in their lives; some among them are Diff-abled (a term they prefer to disabled), and all have dealt with bullying. But despite the odds stacked against them, they have chosen to fight against society's stereotypes and boxes, following their passions and making opportunities for themselves."- Luana Ribeira, Founder Actor's Bootcamp
About Luana Ribeira
Luana Ribeira began coaching aspiring actors in 2015. Actor's Bootcamp recently launched with the goal to help others achieve their dreams. Ribeira is a keen businesswoman who leveraged her passion for helping others launch their businesses and brands. She is a best-selling author, actress, and has been named by Forbes Woman as "one of the 21 Female Entrepreneurs to Watch in 2018."
For more information, please visit: http://www.luanaribeira.com/
Contact Info:
Name: Luana Ribeira
Email: Send Email
Organization: Luana Ribeira
Address: Leeds, UK
Phone: +447552111096